CHARLESTON, W.Va. — Leaders of West Virginia's two teachers' unions plan to hold public focus groups to help come up with solutions to improve public education.
American Federation of Teachers West Virginia chapter and the West Virginia Education Association will hold a series of five listening sessions, called Solutions for Success, beginning Tuesday in Morgantown.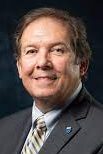 AFT-WV President Fred Albert said on Friday's MetroNews "Talkline" this will be a bottom-up approach.
"We need to listen to the experts and those experts are those teachers facing situations every day in the classroom. I hope some students show up at these focus groups as well so we can hear from them," Albert said.
Albert said he also hopes to hear from state lawmakers on a number of education-related issues, including test scores, ahead of the 2023 Regular Legislative Session which starts in January.
"We hope legislators show up," he said. "The focus groups are to find some solutions for success because no one is happy when test scores are published and they're not where we want them to be."
West Virginia's test scores for reading and math are down for fourth and eighth graders. Results from the National Assessment of Educational Progress, published last month, were well below the national average and amounted to the state's lowest performance ever.
"Children are more than just test scores and there's so many other things in the mix and we want to hear about all of that," Albert said. "I think it's long overdue for us to do this."
The statewide teacher shortage is also top of mind for education leaders.
Gov. Jim Justice has previously said he'd like to propose a pay raise for state workers including teachers and school service personnel.
"Governor Justice has made education a cornerstone of his administration and we will certainly present these findings to him," WVEA President Dale Lee said.
Lee said there needs to be legislative action with their findings. He said lawmakers need to hear from all points of view.
"Not only the teacher and school service personnel point of view, but from the parent point of view and the Legislature can see that instead of actually having to go on hearsay from us, have the experts talk to them about that," Lee said. "That's going to be the key to this."
The sessions will be very organized, Lee said.
"We'll have a series of questions that we'll ask and then a survey at the end for people to complete," he said.
The focus groups will be held at 6 p.m. at the following locations. Registration begins at 5:30 p.m.:
Morgantown – Tuesday, Nov. 29
Wheeling – Wednesday, Nov. 30
Charleston – Monday, Dec. 5
Beckley – Thursday, Dec. 8
Martinsburg – Tuesday, Dec. 13
Virtual forum – Thursday, Dec. 15


News Read More: Education focus groups to be held statewide by AFT-WV, WVEA – WV MetroNews