Estimated read time: 4-5 minutes
For Salt Lake Community College, 2023 marks 75 years of helping Utahns build meaningful and rewarding careers. On Sept. 14, 1948, the college, then known as Salt Lake Area Vocational School, opened its doors to 246 students, most of them veterans of World War II.
Using the motto "Learn to Earn, Learn to Live," the school offered 16 programs of study taught by 23 faculty. Courses were designed to train students in fields considered essential to Utah's economy and included everything from auto mechanics to business training and from practical nursing to fashion design.
Three-quarters of a century later, SLCC's mission is much the same, and many of the programs offered in 1948 are still critically important for ensuring Utah's economic strength. Today, SLCC is home to more than 40,000 students and is the state's No. 1 provider of workforce development and applied technology programs as well as the largest supplier of transfer students to Utah's four-year universities.
Current students can choose from more than 160 programs in eight areas of study and pursue industry certifications or associate degrees. Much like the college's first programs, certifications are designed to quickly move students into the workforce.
Students pursuing associate degrees can easily transfer credits toward undergraduate degrees or launch meaningful, high-paying careers immediately after completing their studies at SLCC.
A tradition of providing quality, affordable education
In the school's early days, classes could often be taken for a few dollars each, as the goal was to make career training available to all. SLCC still believes education should be available to anyone who wishes to pursue it and works hard to ensure its tuition and fees remain affordable.
Students working toward a bachelor's degree can save nearly $10,000 by spending their first two years at SLCC. Certification programs are also affordably priced and highly valued by many of Utah's top employers.
Even with affordable tuition and fees, SLCC recognizes that college remains an expensive proposition for many. The financial aid office stands ready to help students discover assistance programs that may be available to them.
Many students are eligible for grants and SLCC's Promise program, which covers the cost of tuition when federal aid falls short. In addition, hundreds of private scholarships are available to a wide range of students in all types of programs.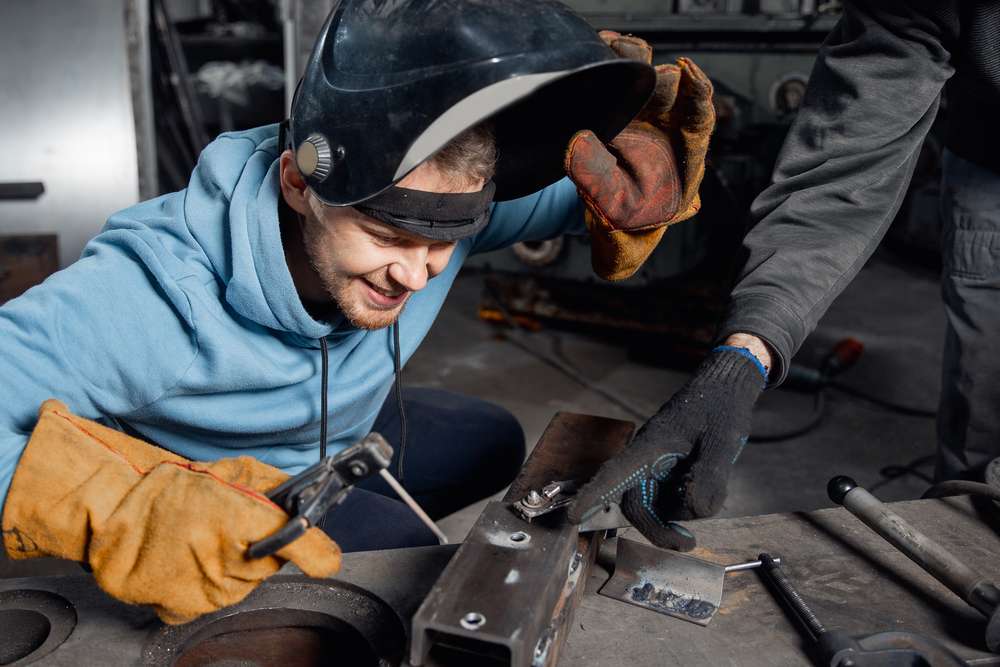 Technical education and short-term training
SLCC also provides affordable education for students wishing to learn new skills or enhance existing abilities through technical training. The school is the home to Salt Lake Technical College, which offers state-of-the-art instruction in manufacturing, healthcare, construction, computer networking, business, truck driving, culinary arts and more. All Salt Lake Tech programs feature weekly enrollment, flexible scheduling and cost only $2.45 per clock hour.
The college also partners with the Learn & Work in Utah program. This program covers the full cost of short-term training and certificate courses designed to quickly place students on the path to successful employment. Courses are all in high-demand fields including composites, cybersecurity, machining, and electronics assembly, among others.
Students can complete Learn & Work programs by investing a few hours to a few months of time through an online or in-person schedule, and each course is designed with the guidance of industry professionals.
Find your future today
If, like SLCC's students from 75 years ago, you're interested in building a bright future for yourself or your family, reach out today. With a record amount of financial aid available, hundreds of programs to choose from and 10 locations in Salt Lake County, it's a great time to pursue education. Check out the possibilities at slcc.edu/academics and enroll.
For more on SLCC's 75-year legacy of supporting Utah through the transformative power of education, check out our comprehensive timeline.
×
More stories you may be interested in


News Read More: SLCC: Providing prosperity through education for 75 years