When the clock struck midnight on Monday, 1.7 million Massachusetts residents—including any Emerson students who didn't yet qualify—became eligible to receive a COVID-19 vaccine, a signal of hope for students prompting eagerness and anxiety as an unprecedented academic year draws to a close. 
The universal eligibility comes one month after Emerson announced its vaccine partnership with Tufts Medical Center had fallen through due to supply chain and timing issues, as there stands just ten days between the move to Phase Three of the vaccine rollout and the end of the semester. It also coincides with a modest dip in statewide coronavirus cases following a spike in late March and early April. 
In order to book the appointments, students have cobbled together myriad tips and tricks, utilizing everything from pharmacy website workarounds to pre-registration through the state to travelling home to secure a shot. 
Kadyn Darrow, a first-year marketing and communications major, pre-registered for a vaccination appointment on March 18 through mass.gov. However, she ultimately ended up booking an appointment for this Friday for her first dose at a Walgreens in her home of Canton, Mass, when the mass.gov website gave her trouble.  
"There was a little bit of digging involved, especially to get an appointment that was closest to my house," she said. "When I clicked on [mass.gov], it said 'Sorry, this is all booked up.' But then I would refresh the page, and then it said they had available time slots, so I tried to get one and then when I would finalize it, it said it was all booked up."
Massachusetts residents lodged several criticisms at the vaccine rollout, including appointment scheduling hurdles, temporary halting distribution to hospitals to supply pharmacies and vaccination sites, and conflicts with essential workers over their eligibility. The Baker administration initiated a pre-registration system for appointments, which they say should facilitate a smoother vaccine rollout, according to The Boston Globe.  
Despite the stumbling blocks, Massachusetts has rebounded from its February failing grade in vaccine distribution from the The Belfer Center for Science and International Affairs at the Harvard Kennedy School, now a leading state nationwide in administering shots. As of April 19, about 44.6 percent of the state population has received at least one dose of any vaccine, and 29.9 percent of the population are fully inoculated, according to The Boston Globe. As of April 19, nearly 600 vaccination sites collectively administer a 7-day average of 81,923 doses a day. 
Massachusetts is eleventh in the country in percent of population fully vaccinated, tenth in doses used, and fifth in percent of population who have received at least one dose, according to The New York Times. 
First-year visual and media arts major Serenity Velazquez received her first dose of the Pfizer vaccine at the Hynes Convention Center on April 11, after pre-registering through the Mass.gov website. Velazquez, who is the first person in her immediate family to get the shot, said she was eligible early because she is a smoker and has a body mass index that categorizes her as overweight.  
"I wanted it before I go home to Florida where it's basically impossible to get," Velazquez said. "It definitely feels better to have that reassurance that all my COVID tests should come back negative now."
Harry Robinson, a first-year business of creative enterprises major, traveled back to his hometown of Charleston, South Carolina at the end of March to receive the first dose of the Pfizer vaccine. Because he has Type 1 diabetes, he said he was eligible in South Carolina at the time, but not in Massachusetts. He and his family had to book their vaccination appointments nearly two months in advance. 
"Three weeks after [the vaccine] came out, everybody over the age of 18 could get it," he said. "It's because literally a handful of people in my state were getting it, or in my town at least."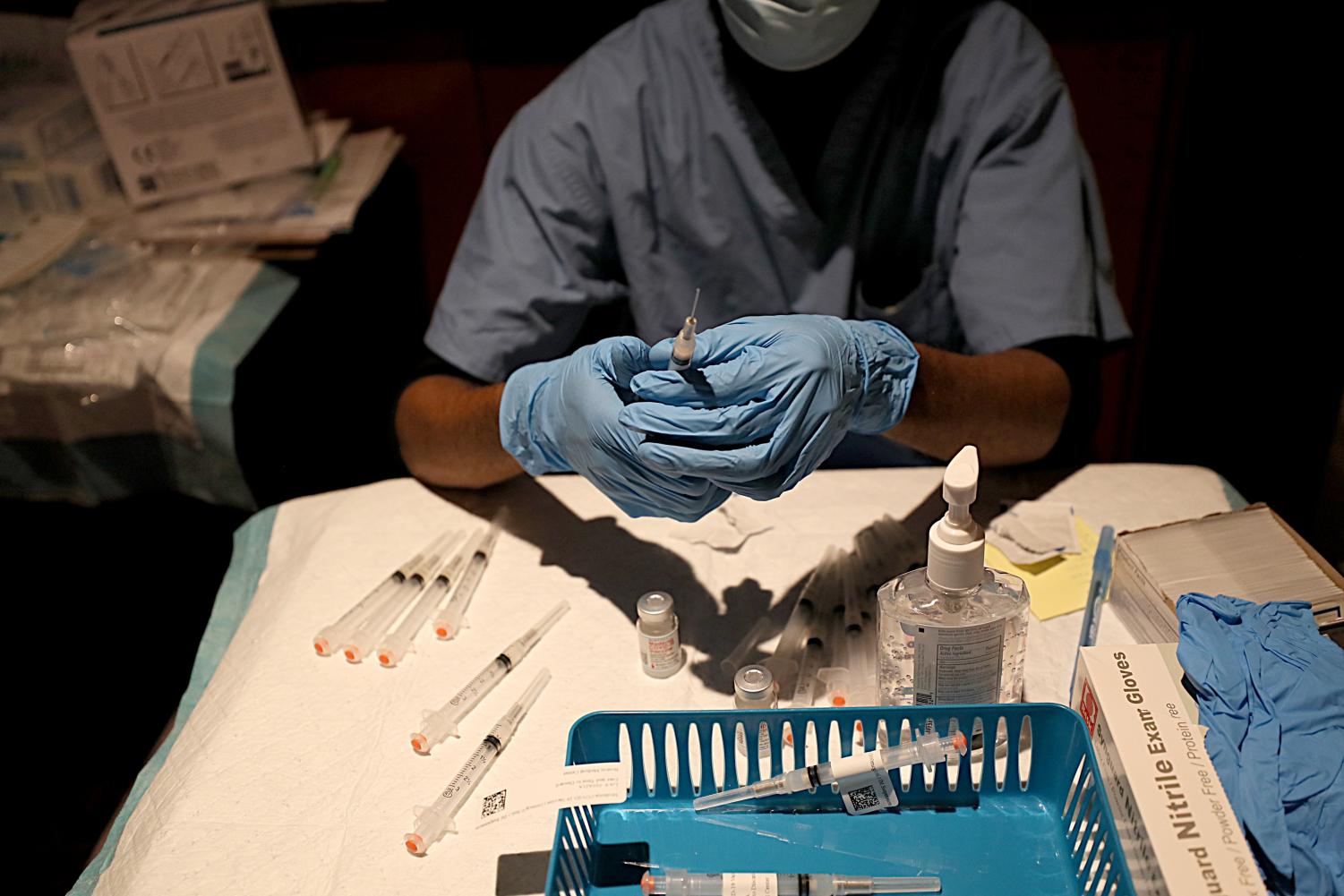 Robinson received his second dose on April 15 at the Reggie Lewis Track and Athletic Center in Roxbury, Massachusetts.

"It was really hard to get an appointment for the first dose," he said. "But then if you had the first dose and you had the little vaccine card—anywhere they do the first dose they can accept anybody who's already…


News Read More: State vaccine eligibility expands to cover all Emerson students