Got a question about life in Philly's suburbs? Our suburban reporters want to hear from you! Ask us a question or send an idea for a story you think we should cover.
Pride symbols and "safe space" stickers once decorated many classrooms and doors in Pennridge High School. Now, they're gone.
"It's like being queer was erased from Pennridge," said Silas Nathan, a transgender and pansexual junior at the school in Upper Bucks County, in a recent interview.
At the start of the school year, the district adopted a new policy that prohibits staff from engaging in "advocacy activities" on school grounds. It bans teachers from displaying materials and "advocating" to students about "religion, sexual orientation and gender identity, social, political and geo-political matters" when not "applicable to the curriculum."
"Everything feels way less safe," Nathan said. "They're trying to hide us in a way… they don't want any LGBTQ representation anywhere."
Now, the neighboring Central Bucks School District, the fourth largest school district in Pennsylvania, is considering a policy very similar to Pennridge's. The Central Bucks school board is scheduled to vote Tuesday on the final draft of their policy, which critics view as vague and discriminatory.
"Because views and beliefs about partisan, political, or social policy matters are often deeply personal, employees should not, during assigned work hours, advocate to students concerning their views or beliefs on these matters," the policy states.
Central Bucks Policy 321 by WHYY News on Scribd
In a statement to WHYY News, Central Bucks Superintendent Abe Lucabaugh said the policy is intended to "[reinforce] an inclusive, educational environment for all students." Lucabaugh said teachers should be "teaching all sides of an issue," but did not share details on which topics should be presented in this "balanced" nature.  ​
After a year of the district making what many say are discriminatory directives, behaviors, and policy decisions, many fear the district is targeting decor and discussions about gender, sexual orientation, and any cultural issues outside of the curriculum. The Education Law Center said in a letter to the school district, "being gay or transgender is not a political statement that a student is making and with which others can agree or disagree; it is their identity and must be respected."
The Education Law Center and other legal experts say school districts that adopt policies like these are creating a hostile learning environment, and possibly violating the First Amendment and Title IX. In some places, legal experts are taking action to try to stop the policies from being enacted.
Mental health experts and LGBTQ advocates also say school districts that adopt policies banning inclusive symbols and censoring discussions are endangering the health of the students they're duty-bound to protect.
What awaits Central Bucks? Ask Pennridge students
On Sept. 27, the Pennridge school board passed its policy on "advocacy activities," despite outcry from students and parents who believed it would target LGBTQ-related materials.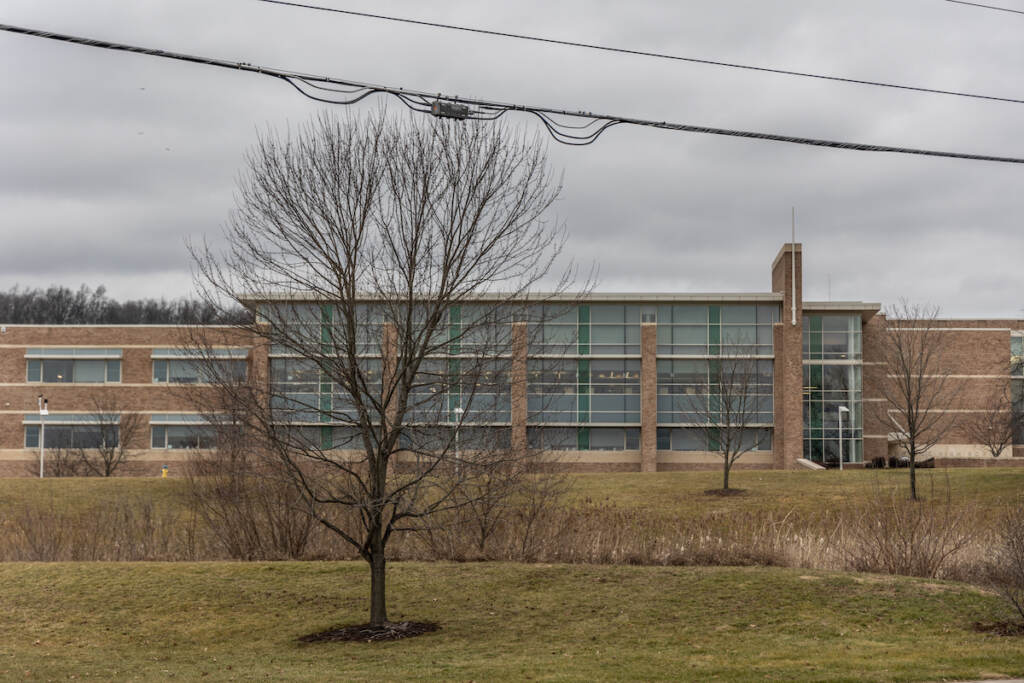 The next day, Pennridge Superintendent David Bolton directed all faculty via email to "remove all advocacy related materials from district property" within a week. He gave some examples of materials that should be removed, including "religious symbols," "pride materials," and "geo-political (Ukrainian flags)."
"The only thing that was really affected was the rainbows and the Pride flags, which to me is really obvious that they're targeting us and trying to silence us," Nathan said.
According to these LGBTQ students, those rainbow Pride symbols and stickers are like guides — they indicate a safe space, a teacher who they can turn to for help. Experts say LGBTQ youth perceive spaces with these kinds of symbols as safe, and these spaces can be life-saving for LGBTQ youth.
"A lot of Pennridge just isn't safe for LGBTQ sometimes … it's really important to know that you have teachers that you can go to," Nathan…


News Read More: What does a Pride symbol ban feel like? Insights from Pennridge students