"Bad old OPSB."
When I started working as an education reporter in New Orleans in late 2012, I heard that phrase time and time again. The city was then seven years into the post-Katrina education revolution that wrested control of the public schools from the seven-member Orleans Parish School Board. Unheard-of academic gains followed the city's switch to a near-universal charter-school system, yet returning to failure always felt as close as the next hurricane. Give OPSB power again, people said, and the schools would slide right back where they started.
School-board candidates who wanted the district to resume its old role and who railed against charters, calling them privatized education benefiting billionaires, lost in election after election, including in fall 2020. But as schools shuffled students back and forth between in-person and virtual schooling, amid a resurgence in Covid-19 cases and revitalized calls for racial justice, something unexpected happened. After 15 years of hemming in the district, people started wanting it to do more.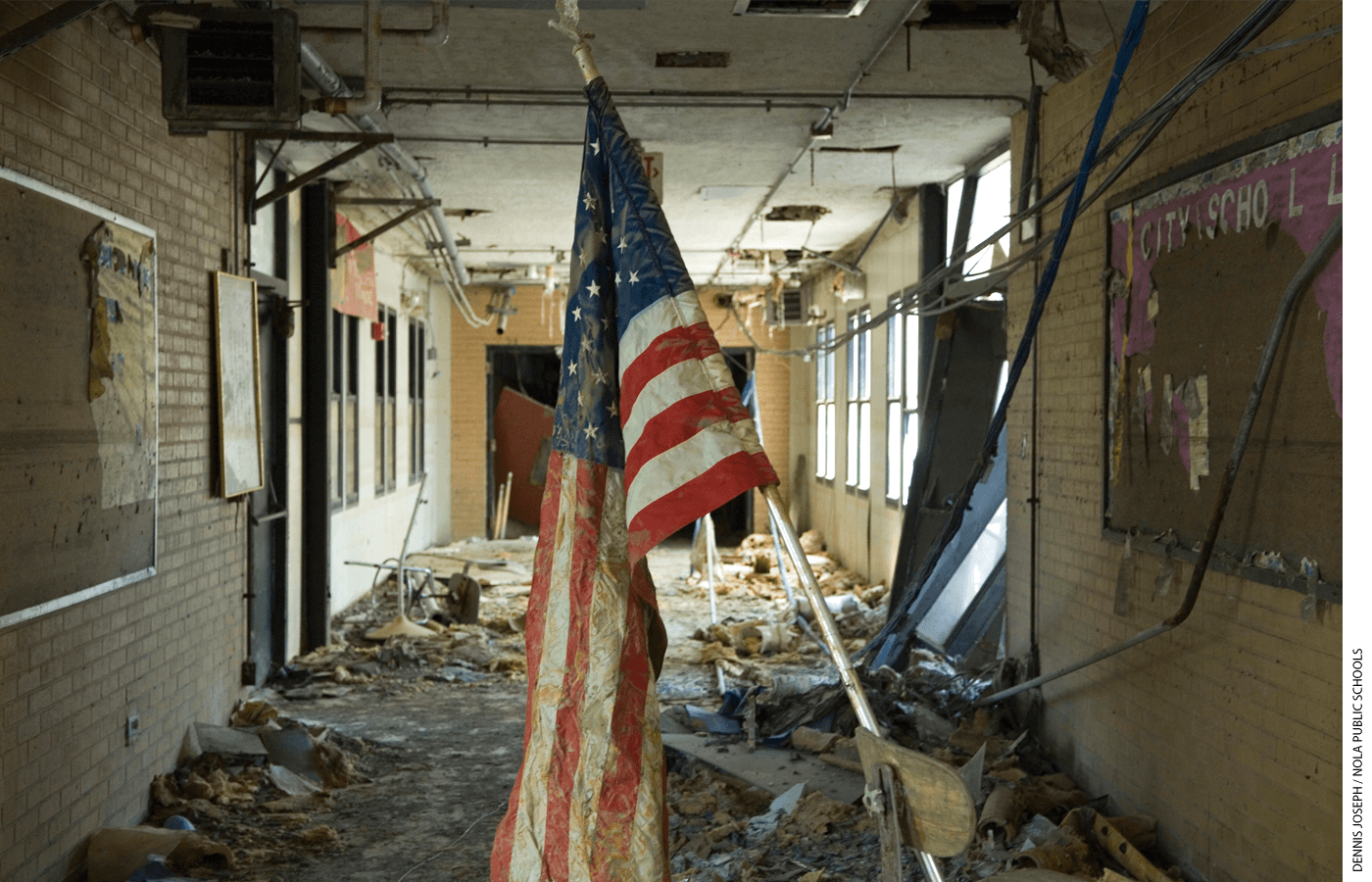 Dramatic Turnaround
Academically and financially bankrupt, under federal investigation, at best ineffectual and at worst corrupt, the pre-2005 New Orleans school district was the worst in Louisiana. Almost half of its 66,000 students attended a school that earned less than 50 points on the state's 200-point report card. Only 54 percent graduated from high school. Many people fled: enrollment fell by 15,000 students in the 10 years before Hurricane Katrina.
Teachers struggled to do what they could, driven by passion for the work or, in some cases, just the steady paycheck. Some people tried to attack the problem from a new angle. A few groups started charter schools, gaining the freedom to hire, fire, and teach as they wanted. At the same time, Louisiana created the Recovery School District to take over and charter out struggling schools. But there was no sign that any major power shift loomed. When the 2005–06 school year began, the Recovery School District controlled only a handful of schools. Then, during the last week of August 2005, Hurricane Katrina hit.
With hundreds of thousands of residents evacuated and campuses flooded with up to 12 feet of water, the school board abandoned ship. It said there was no way to reopen schools that academic year. The Orleans Parish School Board laid off more than 7,000 employees, sending pink slips to mailboxes that had been literally washed away. But the school closures opened up an opportunity for change. The Recovery School District seized four fifths of the city's schools, and most of the schools remaining under the OPSB's auspices went charter as well. The city eliminated traditional student assignment by home address and instituted universal school choice, allowing any student to apply to any school.
It was one of the biggest transformations in U.S. education, arguably surpassing even the 25-year state takeover in Newark: there, at least the buildings stayed mostly the same, whereas the decrepit New Orleans campuses took such a hit in the storm and flood that FEMA allotted $1.8 billion to rebuild.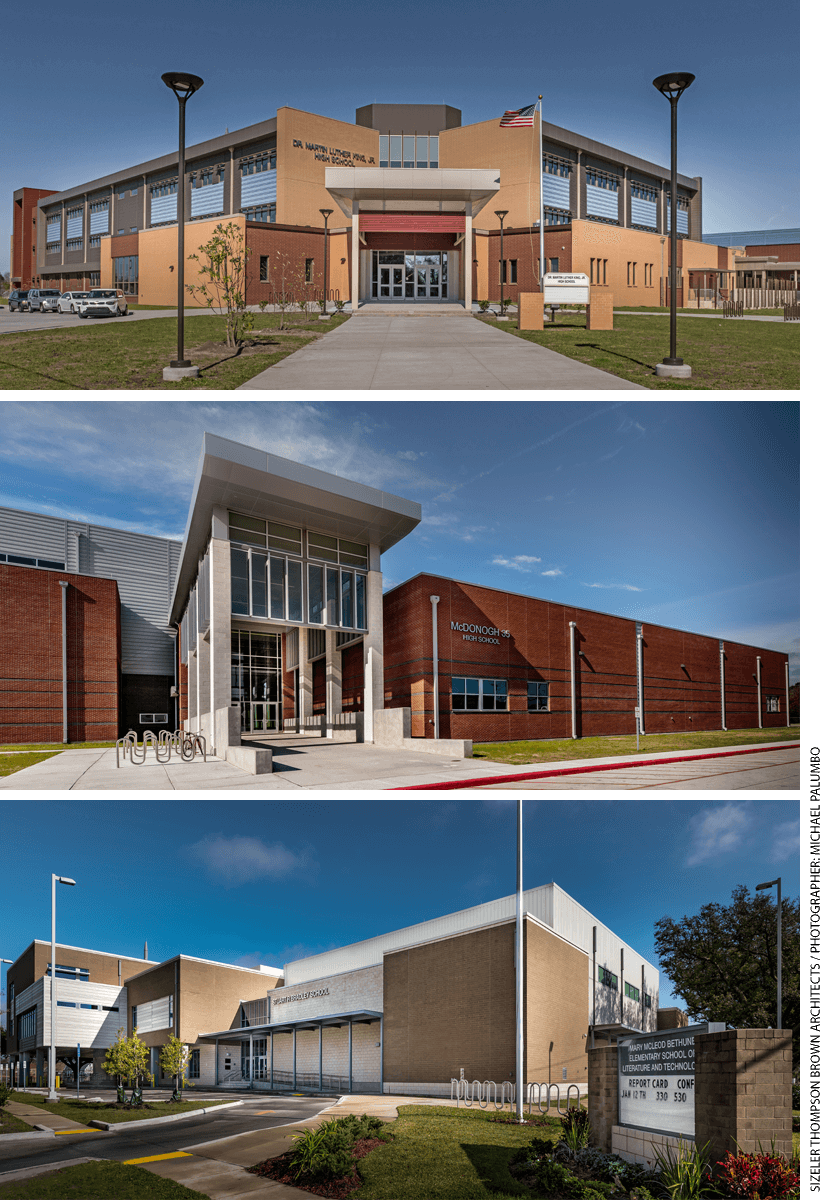 Support poured in: foundation money, federal grants, eager young teachers. Many schools never reopened, including the New Orleans Free School, a place where students got written evaluations instead of grades and called teachers by their first names. Logan Crowe, a teacher there, described the school as "alternative before the word 'alternative' meant prison." Orleans Free started privately on the ground floor of a commune, then fought to keep its creative approach going once it joined the district. After it closed, Crowe signed on as assistant principal at Alice Harte Elementary and then became principal and CEO of the Recovery District's Andrew H. Wilson Charter, in a newly renovated building. "Orleans Parish schools needed to change," Crowe said, looking back now. "And I think a lot of them did."
Charters stayed in business only if they met academic benchmarks and attracted enough students. And, indeed, scores shot up. The city saw a "stretch of improvement I've still never seen…


News Read More: What's Next in New Orleans – Education Next