The U.K. recorded the most coronavirus cases in one day since mid-February as a new wave driven by the highly transmissible and potentially more resistant delta variant takes shape. More than 11,000 new cases of the disease were reported in Britain on Thursday with infection rates increasing across all age groups. Initial studies have shown infections caused by the variant first identified in hard-hit India are more than twice as likely to send victims to the hospital than with the alpha variant. This latest mutation has spread to South America and elsewhere as Covid-19 continues to kill thousands daily. The delta variant may also present more of a threat to people who have had only one vaccine dose, according to initial research, a nod to fears that uneven global vaccination may lead to strains impervious to existing drugs. In the U.K., the current crisis comes as eight in 10 people there have had at least one shot. It also provides a warning to the U.S., where the delta variant has been spreading, too. As Americans rush to erase all precautions, only about 50% have received a single dose. Here's the latest on the pandemic. —David E. Rovella
Bloomberg is tracking the progress of coronavirus vaccines while mapping the pandemic worldwide. 
Here are today's top stories  
China is resorting to increasingly forceful measures to contain risks to its financial system. Authorities have ordered state firms to curb their overseas commodities exposure, forced domestic banks to hold more foreign currencies, considered a cap on thermal coal prices, censored searches for crypto exchanges and effectively banned brokers from publishing bullish equity-index targets. And that's just the half of it.
Retired and still paying student loans. In America, the fastest-growing portion of $1.7 trillion in student debt is held by the oldest borrowers. There are now about 8.7 million Americans aged over 50 who are still paying off college loans, and their debt has increased by about half since 2017.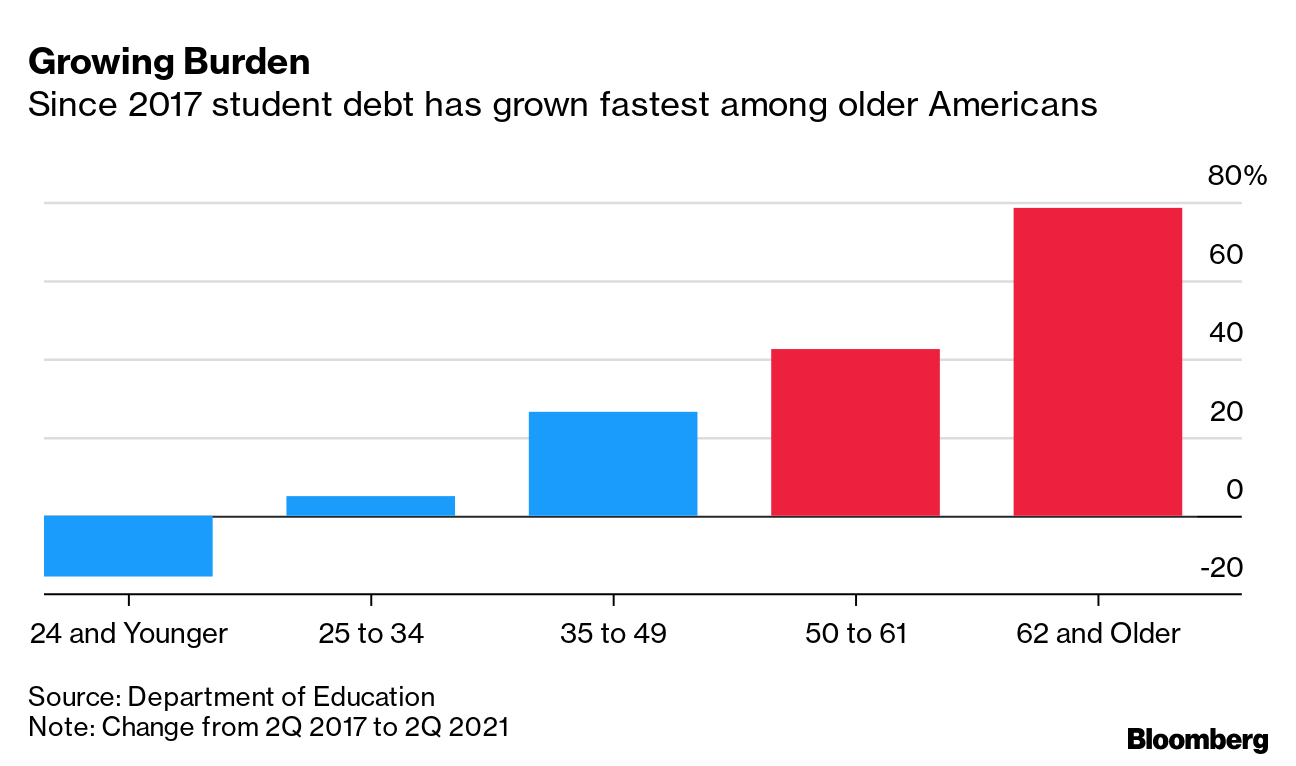 Theft of commodities such as lumber, metals and food crops is nothing new. Yet Bloomberg Businessweek reports that the combination of soaring prices, the pandemic and the hit to economies has created unusually fertile ground for criminals. In the U.S., even as construction of single-family homes booms despite all that pricey wood, a new report paints a troubling portrait of racial and generational gaps in homebuying, Bloomberg CityLab reports, and a lack of housing where it's needed most. Markets on Thursday yielded a fifth-straight day of losses for commodities. Here's your markets wrap.
It's not even summer in the Northern Hemisphere yet and the U.S. West is either baking or aflame. And those big batteries intended to save California from expected blackouts haven't been added in time.  
The U.S. Supreme Court, now dominated by Republican-appointed justices, nevertheless rejected the latest GOP effort to overturn the Affordable Care Act. The 7-2 ruling marks the third time the high court has backed central parts of the law, also known as Obamacare. Republicans been trying to wipe it out since it was enacted in 2010 under Democratic President Barack Obama. The court on Thursday also ruled in favor of corporations seeking to avoid liability for overseas atrocities, in an opinion written by Associate Justice Clarence Thomas.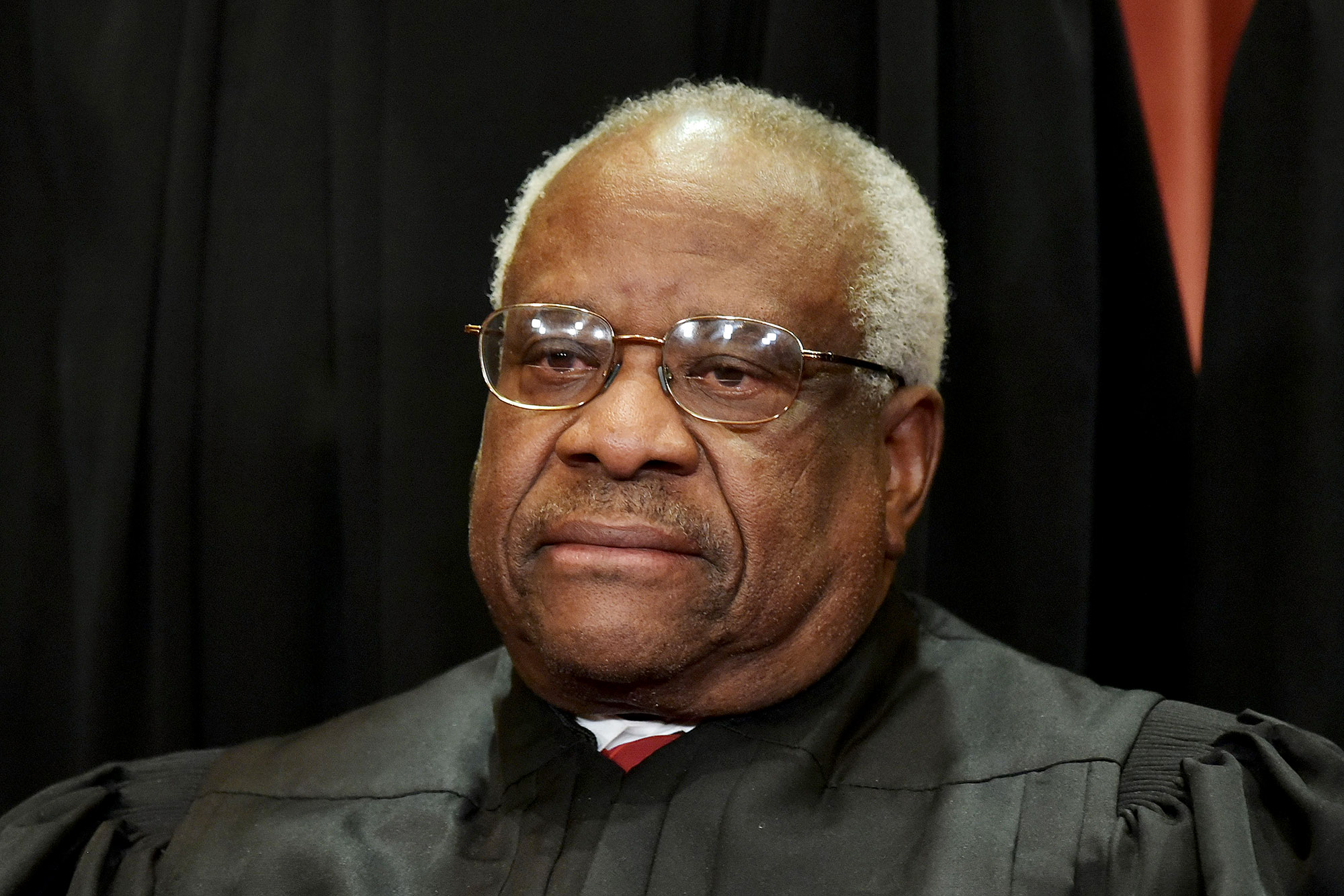 U.S. Senate Majority Leader Chuck Schumer said he will hold a vote on whether to advance voting-rights legislation to the Senate floor, and the lone Democrat who has withheld his support said he could stick with his party to start debate. The bill comes as multiple states push through laws based on the falsehood of widespread voter fraud, legislation that's expected to suppress voting by minorities in next year's midterm elections.
An anonymous donor turned a tiny Pacific coast town without a bank into the world's biggest Bitcoin experiment. Now the president of El Salvador wants to broaden it…


News Read More: Your Evening Briefing: Delta Variant Fuels New Covid Wave Across U.K.